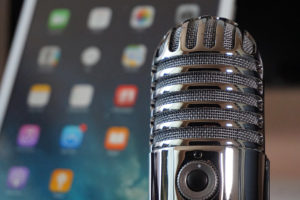 Hey! I've been on some podcasts lately. They range from a straight up public radio interview, to beer tasting, to musical ramblings, to musical and actor ramblings, to one epic theme tune. Enjoy and listen!
Nine To Noon
A tonne of people in New Zealand heard this radio interview at 10 o'clock on a Friday. Kathryn Ryan of RNZ National asks me about my album Pumpkins, being a music director for Second City and other theatres, and also working in radio in the States. From July 2018.
A Brew with You
Blake Mikol – who designed my album cover art – invited me on to talk with him and Jeff about beer, the All Blacks, New Zealand, and my album. From June 2018.
(Soundcloud | YouTube | iTunes)
J-Train
Fellow musical comedian Jake Dewar has this podcast about "the improvisational ramblings of the human mind". We come up with witches, talking stomachs, and French lounge music. From August 2018.
FYI: Jake has an album coming out in October 2018 and I have contributed to that too. More details soon.
(Machine Culture Collective episode page | iTunes)
Starlight Radio Dreams
Conceived as an old-timey radio variety show, I got to adopt a bunch of characters: stunt jazz pun-pianist, Scottish shepherd aka MacMiyagi, Basically David Bowie, and something close to myself. There are two serials in here: Celtica (set in Roman Britain) and NPC (a menu-based adventure game). From September 2018.
(SRD episode page | iTunes full episode | iTunes Celtica serial | iTunes NPC serial)
How 'Bout This?
These three Australian improvisers are long-time friends of mine. In advance of their podcast reaching 200 episodes, I put together an epic 5+-minute theme tune with recorded messages from 20+ listeners, or Thiseners as they're known. I also called in near the end of the episode via Facebook Messenger. From August 2018.
(Soundcloud | iTunes)