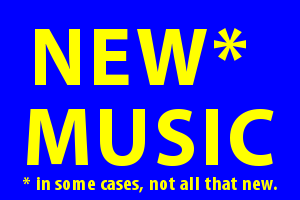 Even though I'm not going to be in Auckland to hear (almost) any of this, I'm indulging in habit once more to produce a list of "new music" in the 2015 concert calendar. The APO, the NZSO and CMNZ have all released their seasons quite close to each other.
Points to note:
Lilburn 100. I can't find an official website for that but I presume it's being run through the Lilburn Trust. Old Gordon was born in 1915, so there's plenty of his music around in the 2015 season. Quite a lot of chamber music that we don't hear all that much, and OMG Michael Houstoun's doing the Chaconne live!
Britten 102. You'd think it was his anniversary too, but no. Just coincidence that quite a lot of Benny-Boy is turning up.
I'm not bothering with putting in nice photos to break up the long list, since I won't get to see any of it. Well, except my own pieces and Corwin Newall's one (obv) and the Dutilleux cello concerto in April. Long story.
Kimmo Hakola is a mad bastard. Kari Kriikku is slightly less mad but still incredibly awesome. Well done NZSO for that concerto.
On with it!
New Zealand "New Music" Composers' Music
BLACKMORE: The First Time I Stood [WP] – Milla Dickens, APO/Hamish McKeich – 25 May, Museum
BODY: Melodies for orchestra – APO/Andrew Gourlay – 27 Aug, ATH
COWAN: [new work] [WP] – NZTrio – (7 May PN, 9 May WLG)
ELLIS: Relish in Immature Bombast – Tim Noon, Jono Sawyer, APO/David Kay – 11 Apr, ATH
ELLIS: [new work] [WP] – Yvette Audain & Robbie Ellis – 19 Apr, Rannoch
FARR: From the Depths Sound the Great Sea Gongs – Atamira Dance Company, APO/[conductor?] – 14 Oct, Aotea
FARR: Shadow of the Hawk – Edward King & John Chen – (18 Aug HAM, 22 Aug WLG)
S FISHER: [new work] – NYO/José Luis Gómez – (2 Jul WLG)
HARRIS: Fugue for piano [WP] – Michael Houstoun – 2 & 4 Oct, ATH CC
HARRIS: Piano Quintet [WP] – Stephen De Pledge & NZSQ – (16 May HAM)
HARRIS: Variation 25 – NZSQ – (16 May HAM)
HARRIS: Violin Concerto – Ilya Gringolts, APO/Garry Walker – 19 Feb, ATH
LILBURN: Allegro for strings – Turnovsky Jubilee Ensemble – 12 June, ATH
LILBURN: Aotearoa Overture – APO/Rumon Gamba – 18 June, ATH
LILBURN: Chaconne – Michael Houstoun – 2 & 4 Oct, ATH CC
LILBURN: Diversions for strings – Turnovsky Jubilee Ensemble – (18 June WLG)
LILBURN: Sonata for violin & piano (1950) – Natalie Lin & John Chen – 30 Aug, ATH CC
LILBURN: Symphony No 2 – NZSO/Christian Lindberg, 2 May, ATH
MANDENO: Au Revoir [WP] – Jarvis Dams, APO/Hamish McKeich – 25 May, Museum
MARGETIĆ: Lightbox – NZTrio – (7 May PN, 9 May WLG)
MORGAN: Seeking Answers to the Riddle [WP] – [Horomona Horo?], APO/Hamish McKeich – 25 May, Museum
NEWALL: Scientists [WP] – Robbie Ellis & Corwin Newall – 19 Apr, Rannoch
NORRIS: Claro [WP] – NZSO/Christian Lindberg – 2 May, ATH
PSATHAS: Corybas – NZ Chamber Soloists – 23 May, ATH CC
PSATHAS: Island Songs – NZ Chamber Soloists – 23 May, ATH CC
TAYLOR: burlesques mécaniques – NZTrio – (7 May PN, 9 May WLG)
WEBSTER: Your Letter [WP] – Elizabeth Mandeno, APO/Hamish McKeich – 25 May, Museum
WILLIAMS: Symphony No 1, Letters from the Front [WP] – George Henare?, Madeleine Pierard?, NZSO/Benjamin Northey – 23 Apr, ATH
K YOUNG: In Paradisum [WP] – Patricia Wright, Graduate Choir, Choir of Holy Trinity Cathedral, APO/Kenneth Young, Tim Gruchy – 4 Mar, ATH
K YOUNG: [Gallipoli Armistice commission] [WP] – St Kentigern College Choir, APO/Hamish McKeich – 25 May, Museum read more