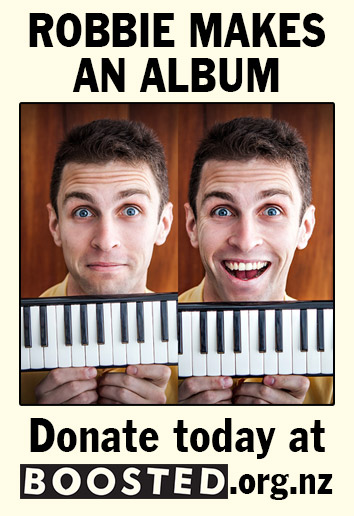 Good afternoon, blog world. I have just launched a crowdfunding campaign to make an album of my comedy songs.
My ambition is substantial: NZ$9,000. The reason: I want to record real musicians in real, well-equipped studios. I've got it all planned out!
My greatest hits will include:
– Book Club
– Dry July
– Flat White
– Love is a Four-Letter Word
– Malört
– Root Vegetable Opera
– Symphony No 1 in Eb
and more!
There'll be a rich sound of strings, winds, brass and rhythm, and it'll be made freely available on Spotify. But I can only make this if you support my fundraising campaign. read more