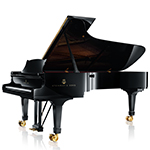 A fundraiser show for the Albany Park Community Center.
With Sherman Edwards, Vik Pandya, Reena Calm, Paul Farahvar, Mary Kelly, Abe J. Rabinowitz, Sohrab Forouzesh, Sabeen Sadiq, Prateek Srivastava, Naomi Spungen & Sonal Aggarwal.
Monday December 23, 7:00pm
Foxhole Creative (2444 W Montrose Ave, Chicago)
$20 (includes 1 drink)
What I'm doing: Playing comedy songs from the piano.